Top Ten Backyard Activities (For Us)
(1) Anything with water: baby pool, slip-n-slide, sprinkler . . .
(2) Bubbles - a wand or "gun" helps big time.
(4) Pass - what my 4 year old calls kicking a ball back and forth, with the goal of getting it past your opponent. "Wanna play Pass?"
(5) T-ball: Just hitting the ball off the tee or taking a soft pitch. No base running; just hitting the ball and then hollering, "Score!"
(6) Painting the fence (or deck) with a bucket of water and an old paintbrush.
(8) A walk around the block with their own "treasure bag" (a ziploc bag with a name on it) and permission to pick up anything as treasure - rocks, leaves, grass, etc.
(9) Collecting sticks and putting them in a pile for when the digger and dump truck come later in the week.
(10) Letting them play "fireman" with the hose. Oh, the joys of a hose.
What are your favorite backyard games?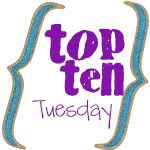 9 Comments »