As the mother of two boys
, I often find myself shaking my head at my situation - at the testosterone heavy, dirt encrusted world I call home.
I almost always have something to laugh about, and think, "Wow, that was unexpected!" or "Ten years ago, I wouldn't have guessed that I'd be standing here." Those thoughts lead me to this list:
Ten Things I Can't Believe My Boys Have Gotten Me To Do
(2) I allowed it into my house, in a jar, for two days, until we couldn't find anything to feed it and decided he would be better off in nature.
(3) I can draw just about any truck - to satisfy a preschooler.
(4) I audibly gasped when I recently discovered
Red the Firetruck
at a consignment sale. I snatched it up and then carried it around like gold.
(5) I agreed to be the sideline coach at soccer practice, even though I've never played any organized sport in my entire life.
(6) I teach Sunday School.
(7) I dove head first onto the slip-n-slide, for the first time ever, at age 33.
(8) I've stopped thinking twice about letting them pee outside.
(9) I know where all the fire stations are around here, and I've been known to circle back for a particularly active construction site.
(10) I can name that dinosaur.
How have your children stretched your interests, boundaries, or capabilities?
Linking up with: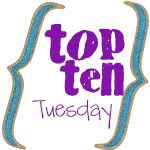 4 Comments »