**The winner of the Recordable Storybook giveaway is Anne. Congratulations! Email me to receive your coupon code.**
So, what's up here on a Tuesday? Wel
l . . .
I've been looking at photos from last October,
and the number of photos on my computer right now is kind of scary. They are kinda organized. But the number - oh, the number. I dare not say it.
What a perfect time for me to join the One Bite at a Time party over at Life Rearranged. I've had my eye on Tsh's new e-book for a while. It contains "52 projects for making life simpler," and is built around this quote, "How do you eat an elephant? One bite at a time."
Or, "How do you organize your photos? One click at a time." I can do One Bite at a Time, but I'd rather do it with others - and check in only once a month. It feels doable.
So far, I've enjoyed digging into One Bite, and I am eager to start making check marks in all those nifty little boxes. Here are the projects I'm most looking forward to:
Top Ten "I totally need to do that!" Bites Projects
(1) Streamline your mail - it currently piles up on our kitchen counter
(2) Streamline your receipt system - ditto
(3) Eat whole foods (on a budget) - is that possible?
(4) Make your kitchen paperless - umh, ditto?
(5) Plan in advance for holidays - define "in advance"
(6) Organize your photo collection - this haunts me
(7) Go on dates with your kids - sound like fun
(8) Streamline your email - I'm sensing a theme, here. . .
(9) Find a hobby (and become a lifelong learner) - does blogging count?
(10) Say no - yes!
I bet you could work on at least one of those, too. Are you in?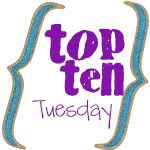 The number is 4,965. Delete, delete, delete . . .

3 Comments »