Last weekend, I laughed,
I shed tears, I prayed, and I played. I experienced Jesus in a quiet and personal way, and in an open and communal way at my church's women's retreat.
It was my first time attending a weekend retreat . . . I'm so glad I went. Even though I was rarely alone, I enjoyed more quiet moments than I've had in years. Now, I feel rested and rejuvenated - calm - in a way that I did not expect.
I have a folder full of papers and notes from the weekend, and I know that it will take me longer than these two days to mentally process it all. But for now, these were my favorite moments:
(1) A room full of women, singing Open The Eyes of My Heart, Lord, a cappella.
(2) Staying up late, drinking wine, laughing and talking (for two nights in a row!) with friends.
(3) Stepping way out of my comfort zone and anointing one another with oil (a cross on the forehead). All the hugs that came along with that were great, too.
(4) The meditative reading of scripture, where Pastor Kristin asked us to put ourselves in the story . . . "Why are you coming to Jesus?" and "How do you need to be healed?" The challenge of those questions, coupled with the imagery of being in the story was powerful.
(5) My private time in the Spirituality Center, where I got to write a prayer and just think.
(6) Shopping with friends and finding these items of inspiration:
(7) The large wooden cross, covered with Post-It Note prayer requests. Those prayers were read out loud in the most gentle way.
(8) Discovering (being reminded, actually) that so many of us share the same struggles. No one is ever alone.
(9) Power walking on the beach with friends, in the warm sun. I brought my camera, but left the battery at home, and my cell phone back in the room. I was disappointed, because I wanted to share pictures of the beautiful beach, but I think I needed to simply enjoy the walk - which I did.
Have you ever been on a women's retreat? Was it rewarding in an unexpected way?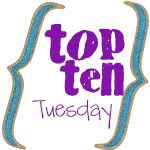 6 Comments »