My boys, ages 3 and 5,
act like they don't hear half of what I say. I'm convinced that they live in LaLa Land and do NOT hear me 40% of the time, and that they plain ignore me the other 10% of the time. Maybe an extra 20%.
I pray for patience, I repeat (times infinity), and on bad days I yell. On good days, I tap gently on a shoulder and I get down to their level. I take a lot of deep breaths.

But sometimes, I need a phrase that will bring little people towards me, ready to spring into action.

Here are my (not to be abused!) . . .
Top Ten Phrases That Will Bring My Boys Running
(1) I need some strong muscles in here!
(3) Who wants to
get the mail out of the mailbox for me
?
(4) If you want to watch cartoons . . .
(6) I'm going to vacuum in 2 minutes!
(7) Who wants to lick the bowl?
(8) I hear the digger and dump truck coming!
(9) Who wants a popsicle?
(10) Mommy wants to play outside!
Because, you know, I shouldn't manipulate them 24/7. Sometimes I call them just to play, and those are good days.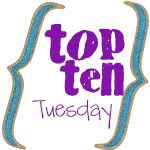 5 Comments »