Tomorrow is Fess Up Friday, so I'm welcoming the weekend a day early. You don't mind, do you?
Captive
I've been thinking about this heron since I took his picture at the aquarium weeks ago.*
The Spirit of the Sovereign Lord is on me, because the Lord has anointed me to preach good news to the poor. He has sent me to bind up the brokenhearted, to proclaim freedom for the captives and release from darkness for the prisoners. Isaiah 61:1
We demolish arguments and every pretension that sets itself up against the knowledge of God, and we take captive every thought to make it obedient to Christ. 2 Corinthians 10:5
See to it that no one takes you captive through hollow and deceptive philosophy, which depends on human tradition and the basic principles of this world rather than on Christ. Colossians 2:8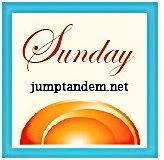 Word Filled Wednesday at Internet Cafe Devotions
*Don't go calling the aquarium.

I'm
pretty sure that most (all?) of their birds were previously injured or otherwise unable to survive in the wild. So while the beautiful heron is a captive, it's not quite as awful as it sounds.

11 Comments »