This book has been
on my shelf for years.
I pulled it down not long ago, after I'd been dealing with some anxiety and knew I wasn't quite "there" yet. I wasn't sure if the book would help, but I figured it was worth a shot. I started reading, and I found marks I'd made in it years ago. I have ZERO recollection of previously reading The Power of Positive Thinking
, but apparently, I made it about halfway through.
Maybe I started it when I was fresh out of law school, working a ton, and felt the need to search for "something" - I don't know. Whenever it was, the time was not right and Dr. Peale's words did not sear me like they did this time.
This time, I was open to change and ready for it. I found myself not only underlining parts, but taking notes like I would have to give a report. I took it seriously, and I actually implemented some of the daily tasks that Dr. Peale suggests, instead of simply thinking, "Good idea," but never doing it. The Power of Positive Thinking
is the sort of book that I will refer back to often, now, and I am keeping my notes handy.
I happened to mention that I'd read the book to my mother, and she told me that her grandmother loved it. That sort of surprised me, but it was just what I needed to hear. It made me feel more connected to the book, and to the changes it has been helping me make. Maybe this classic has been on your shelf for years and you've never read it? Maybe you've never heard of it until now?

Either way, I would encourage anyone who has ever dealt with a human emotion - worry, anxiety, discouragement, busyness, heartache, etc. - to READ THIS BOOK.
Need more? Here are my Top Ten Notes:
(1) Say this ten times a day: "I can do all things through Christ who strengthens me." Phillippians 4:13
(2) Always picture success.
(3) Do not copy others. Be you.
(4) Practice the art of silence for 15 minutes per day.
(5) Read the Bible every day.
(6) Talk to God in your own language.
(7) First thing in the morning, say, "This is the day that the Lord has made. I will rejoice and be glad in it."
(8) Attack the thing you are worrying about and say, "With God's help, I will do THAT."
(9) Several times a day, drain the mind of all irritation, resentment, disappointment, frustration and annoyance. Then, practice the presence of God.
(10) Believe that God is helping you.
Those ten items only brush the surface of what is in this book. There is so much more. Read it!
Have you read The Power of Positive Thinking, or any other books by Norman Vincent Peale? Would you recommend them?
This week is all about books.
To celebrate, I'm hosting a giveaway of Robin O'Bryant's book, Ketchup is a Vegetable, and Other Lies Moms Tell Themselves - open until Thursday at midnight.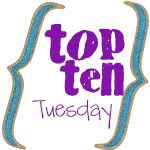 5 Comments »