{
Welcome to the weekend! I've chosen a word from my Bible's concordance, and am sharing a few of the related verses. I hope you will consider these verses over the weekend, and perhaps spend some time in the Word finding others. If you don't have a Bible handy,
here is a great online version
. Till Monday . . . }
Little Guy playing hide-and-seek on a warm December day.
Then the man and his wife heard the sound of the Lord God as he was walking in the garden in the cool of the day, and they hid from the Lord God among the trees of the garden. Genesis 3:8
Who can discern his errors? Forgive my hidden faults. Psalm 19:12
Keep me as the apple of your eye; hide me in the shadow of your wings. Psalm 17:8
For in the day of trouble he will keep me safe in his dwelling; he will hide me in the shelter of his tabernacle and set me high upon a rock. Psalm 27:5
Then Daniel praised the God of heaven and said: "Praise be to the name of God for ever and ever; wisdom and power are his . . . He reveals deep and hidden things; he knows what lies in darkness, and light dwells in him." Daniel 2:20 and 22
The kingdom of heave is like treasure hidden in a field. When a man found it, he hid it again, and then in his joy went and sold all he had an bought that field. Matthew 13:44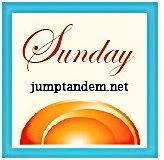 7 Comments »