Let's just say that this week has been powerful in terms of prayer. I shared with you how prayer helped me with a recent challenge, and you responded so kindly by sharing many prayer requests with me that have left me humbled and still.


I am praying.


Even so, my email inbox has been beeping with more prayer requests, not at all related to this blog - just related to life. It seems that when it rains, it pours.


So I will keep praying.



(The Lord said) My servant Job will pray for you, and I will accept his prayer and not deal with you according to your folly. Job 42:8(b)
After Job had prayed for his friends, the Lord made him prosperous again and gave him twice as much as he had before. Job 42:10
I call on you, O God, for you will answer me; give ear to me and hear my prayer. Psalm 17:6
(Jesus said) Therefore I tell you, whatever you ask for in prayer, believe that you have received it, and it will be yours. And when you stand praying, if you hold anything against anyone, forgive him, so that your Father in heaven may forgive your sins. Mark 11:26
Be joyful always; pray continually; give thanks in all circumstances, for this is God's will for you in Christ Jesus. I Thessalonians 5:16-18
{I'm bringing you Weekend Word one day early this week because, well, just because. As always, click here for a great online version of the Bible.}
I'll be linking with: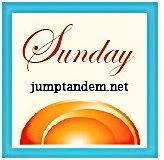 and
Word Filled Wednesday at Internet Cafe Devotions

8 Comments »